On the 22nd of October Jurgita Bugailiškienė, Director of Gabrielė Petkevičaitė-Bitė Public Library, and Virginija Švedienė, Coordinator of Adult Education Activities visited Hueska Municipal Public Libraries and met their representative Alicia Rey Lanaspa to share experience and to discuss cooperation possibilities.
Hueska Municipal Public Libraries and Gabrielė Petkevičaitė-Bitė Public Library have established their sistership in the European Public Libraries Cooperation Program NAPLE Sister Libraries in 2018.
During this visit, two libraries were visited, where Lithuanian librarians got acquainted with the library spaces, programs and services.
Representatives of Lithuanian library brought an exhibition of photographs "Form's Dialogue = Connection" by Rūta Šulskytė, a volunteer of the Open Space for Youth in Panevėžys County Library. Now the exhibition, that features employees, friends and volunteers, who worked with Rūta in the library on a daily basis and contributed to the vision of her photography exhibition, is on display at one of the Hueska Municipal Public Libraries.
Representatives of the Huesca Municipal Public Libraries promised to apply to the Huesca Art School with a proposal to organise an exhibition of works by the students of this school at the Gabrielė Petkevičaitė-Bitė Public Library.
A visit to the Huesca Public Library made it possible to understand the differences and similarities between the services provided by Lithuanian and Spanish public libraries. Lithuanian librarians were interested in the model of Huesca municipal libraries, were pleasantly surprised by the work of Huesca library in creating and organizing integrated lessons, creative initiatives attracting citizens of various ages to the library, and activities of the book club.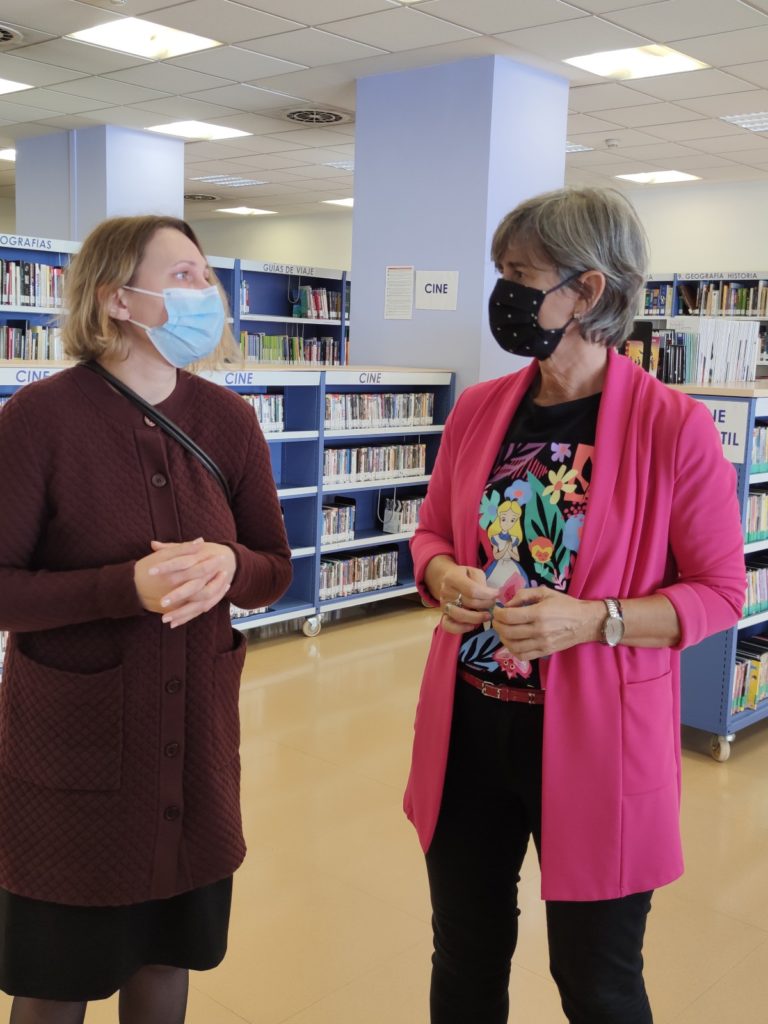 Photos from Virginija Švedienė's personal archive and Huesca Municipal Public Library.
Prepared by Virginija Švedienė