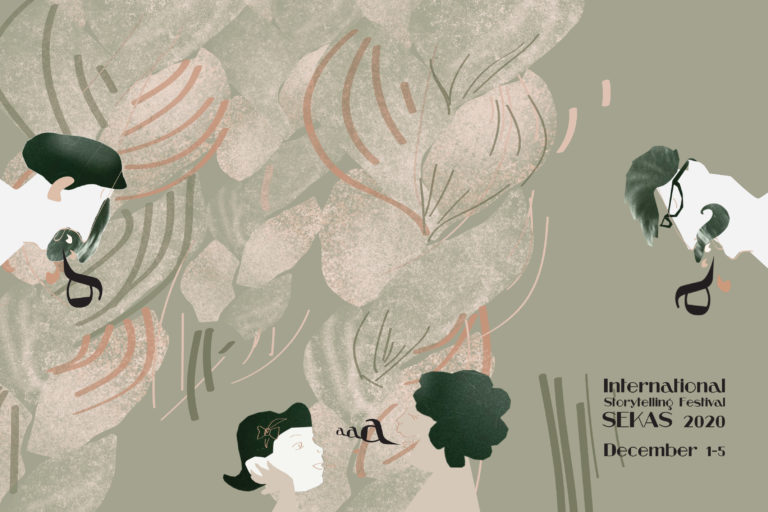 The International Storytelling Festival SEKAS 2020, organised by Panevėžys County Gabrielė Petkevičaitė-Bitė Public Library on the first week of December, invites you to get to know "Heroes and heroines that are near us and far away"! Jan Blake (UK) is one of the leading storytellers, and has been performing worldwide for over thirty years. Listen to her stories of the creation and extinction of the world!
In the beginning there was nothing, except Death, his wife and his only daughter. Using magic, Death created a vast ocean of mud in which he and his family could live. Repulsed by the filth in which Death has chosen to live, the Creator, made a solid ground out of the ocean of mud and created a beautiful landscape upon which he set various animals.
Specializing in stories from Africa and the Caribbean, Jan Blake is well known for dynamic storytelling. She is a storyteller at Hay Festival, curates "Shakespeare's Stories", in cooperation with the Royal Shakespeare Company and the Shakespeare Birthplace Trust, and is touring with the award-winning performance "The Old Woman, the Buffalo, and the Lion of Manding" about the Malian hero king Sundiata Keita.
As well as regularly telling stories to children in school settings, Jan Blake works with teachers to help them to become better storytellers in the classroom.
The International Storytelling Festival SEKAS 2020 is funded by the Lithuanian Council for Culture, the trainings for specialists are funded by the Nordic Council of Ministers Office in Lithuania




We inform you that events in the library may be photographed and filmed for informational purposes. By attending, you agree to be photographed and/or filmed. The photographs and video material can be published on the event organisers' website, social media accounts, or other media outlets.