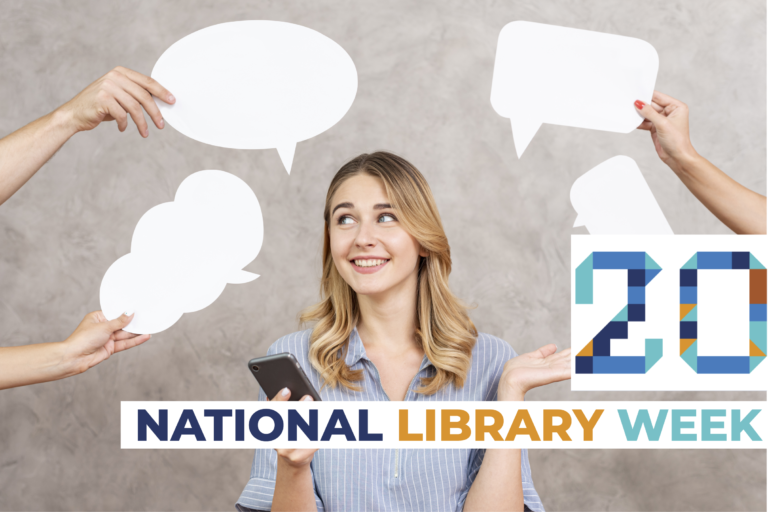 The tradition continues, but this year National Library Week in Lithuania is different. As libraries are closed due to quarantine, the celebrations are taking place online. This year the main theme of the National Library Week raises a question: "How did we change in 20 years?" Library communities are invited to share their experience, photos, and memories regarding the change that happened from 2000 to 2020 in cultural, technological, and everyday life.
Panevėžys County Gabrielė Petkevičaitė-Bitė public library joins the celebrations by creating various fun educational activities of its own. Learn more and participate!
Enabling Social Media to Feel Closer
As the centre of library research, coordination, and methodological assistance among public libraries of Panevėžys and Utena regions, Panevėžys County Gabrielė Petkevičaitė-Bitė public library encourages all colleagues to celebrate together.
The library invites Lithuanian libraries and partners from other countries to join the virtual initiative on Facebook with a special hashtag (#KoduotaKnygosŽinutė; eng. #CodedBookMessage). Participants are invited to take photographs of books and create humorous, unexpected messages out of the book titles. Every library from Lithuania and abroad is welcome to participate!
This year Children's Literature Department celebrated its 50th birthday. The staff continues the celebrations by offering interesting ideas for children and families. Facebook photo competition "How do children read?" will invite children and parents to capture various interesting places where the little ones read their books and listen to bedtime stories. The authors of the most creative ideas will get special prizes. Families will also get an opportunity to visit a virtual exhibition of interactive books on the library's website and see how books grow older.
Over the years, the library has become the digitisation competence centre of Panevėžys region and created an extensive digital collection of documents as well as memories of its own. During the National Library Week, G. Petkevičaitė-Bitė public library will show those memories so rarely seen by the visitors. Old photographs and short stories will be featured on the library's Facebook page. Social media users will get a glimpse of how the entire library has changed.
Sharing Memories
The library actively participates in the preservation and dissemination of cultural heritage. The library creates digital exhibitions, writes historical articles, collects and continuously adds new content to the digital sculpture galleries, maintains an electronic calendar of memorable dates.
During the National Library Week, G. Petkevičaitė-Bitė public library has invited its staff members and friends to write down memories of their own, using a special electronic platform on the library's website paneveziokrastas.pavb.lt. The website is a real treasure for those who are interested in Lithuanian culture, history, and unique stories about library change.
Playing Games to Learn and Connect
During the celebratory week, the library will gift Reading Passes to those who are willing to learn! Users will get an opportunity to test their knowledge about the library by taking electronic quizzes, playing games, and answering questionnaires. As the library's vision is to provide appealing ways for everyone to learn, create, and discover, the National Library Week is a perfect time to expand the library community, establish stronger connections and find new friends!


---
National Library Week is held on April 23-29th and is organised by Lithuanian Librarians' Association. More information about the events held in Lithuania is provided here.