Dear friends, we are extremely happy that you have participated in the "Christmas of Books 2019" campaign, which invited to gift books to the library. Because of your kindness, 46 new publications were added to the library's holdings. The readers can now enjoy the most anticipated books.
The "Christmas of Books" campaign, initiated and sponsored by President Dalia Grybauskaitė, recently donated nearly 20 000 publications to the country's libraries. A total of more than 340 000 new books have been donated in nine years!
We kindly remind you, that the library is waiting for new books all throughout the year! If you have purchased a book and cannot find a place for it in your home after you have read it, we would gratefully accept these used goods. 
Find the full list of the most requested books here.
You can donate books by bringing it to the library (Respublikos st. 14, Panevėžys)
The donated books in English:
The Snow Child by Eowyn Ivey, 2012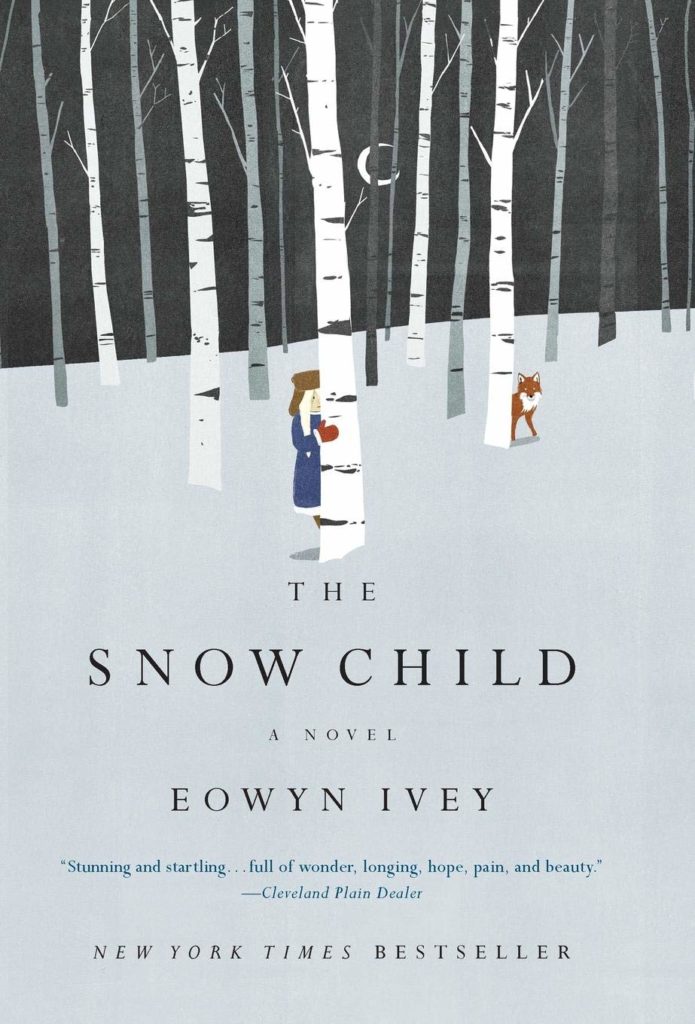 Alaska, 1920: a brutal place to homestead, and especially tough for recent arrivals Jack and Mabel. Childless, they are drifting apart – he breaking under the weight of the work of the farm; she crumbling from loneliness and despair. In a moment of levity during the season's first snowfall, they build a child out of snow. The next morning the snow child is gone – but they glimpse a young, blonde-haired girl running through the trees. This little girl, who calls herself Faina, seems to be a child of the woods. She hunts with a red fox at her side, skims lightly across the snow, and somehow survives alone in the Alaskan wilderness. As Jack and Mabel struggle to understand this child who could have stepped from the pages of a fairy tale, they come to love her as their own daughter. But in this beautiful violent place things are rarely as they appear, and what they eventually learn about Faina will transform all of them. 
Proud of Lithuania: a fairy tale by "Sweet Root" restaurant, 2017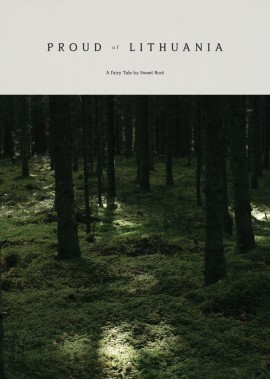 This story begins at a dinner table, on a plate full of magical flavors, tastes, emotions, and memories, in the rough woods of our little country called Lithuania. In its bright fields and cold blue rivers. In its soils and lakes. From the soil up to the sky. At a time when our life narrative was formed by a chain of connected happenings: birth, maturation, death, and rebirth of nature.

The storyteller of this fairy tale is the restaurant Sweet Root, a team of young and passionate people who collect memories from the past, from childhood, and those they hear from other people every day, searching for a simple answer of what defines Lithuania's gastronomical tradition. Part of this story takes place in the restaurant's garden where many of the ingredients used at Sweet Root are grown. Similarly, they stay in daily contact with the farmers, cheese makers, millers, and other local heroes that offer the best local produce and their own unique stories. This philosophy was born from a desire to bring the pride of Lithuania's lands back to our plates in a way that is full of truthfulness and genuine emotion.
The full list of donated books in Lithuanian:
Jane Austen. Ema. 2017
Jean M. Auel. Urvinio lokio gentis (Žemės vaikai; kn. 1) . 2012
Jean M. Auel. Pirmykštė moteris. Arklių slėnis (Žemės vaikai; kn. 2). 2013
Jean M. Auel . Pirmykštė moteris. Mamutų medžiotojai (Žemės vaikai; kn. 3). 2013
Charles Brokaw. Atlantidos kodas. 2009
Michael Crichton. Baimės būsena. 2009
Daniel Cole. Korikas. 2019
Daiva Ulbinaitė. Nustokim krūpčiot: Prezidentė Dalia Grybauskaitė. 2019
Andreas Eschbach. Ar Vokietijai reikia karaliaus. 2012
Simonas Jurkevičius, Jurga Jurkevičienė, Paulius Jurkevičius. AmorRoma: amžinojo miesto gidas. 2019
Robert Ludlum. Čanslerio rankraštis. 2009
Robert Ludlum. Bornas. Sunaikinta tapatybė. 2009
Elizabeth Macneal. Lėlių fabrikas. 2019
Ane Sverdrup-Thygeson. Vabzdžių planeta. 2019
Sonya Winterberg. Mes – vilko vaikai: palikti Rytų Prūsijoje. 2019
Charles Dickens. Kalėdų giesmė. 2016
Fredrik Backman. Dalykai, kuriuos mano sūnus turėtų žinoti apie gyvenimą. 2013
Joana Perednienė. Mackonių sodžiaus ąžuolas: apie poetą Mykolą Kručą. 2017
D.H. Love. 365 patarimai kaip mylėti ir būti mylimam. 2013
Elias Canetti. Išgelbėtas liežuvis. 2010
Leif G.W. Persson. Tas, kuris nugalės drakoną. 2015
Laurent Gounelle. Laimingas žmogus. 2010
Vaida Kurpienė. Liekna visam gyvenimui. 2018
Claude M. Steiner. Scenarijai, kuriais gyvena žmonės. 2009
Haruki Murakami. Ką aš kalbu, kai kalbu apie bėgimą. 2016
Nicholas Sparks. Užrašų knygelė. 2017
Jessie Burton . Miniatiūristas. 2016
F. Scottas Fitzgerald. Didysis Getsbis. 2017
Andrei Makine. Trumpų amžinų meilių knyga. 2012
Agnė Jagelavičiūtė. Tu turi ką apsirengti. 2019
Gytis Norvilas. Grimzdimas. 2017
Michail Šiškin. Laiškų knyga. 2011
Leif. G.W. Persson. Linda, kaip iš Lindos žmogžudystės. 2015
Lauren Groff . Florida. 2019
Auður Ava Ólafsdóttir. Randai. 2019
Daiva Čepauskaitė. Baisiai gražūs eilėraščiai. 2017
Kęstutis Kasparavičius. Apie daiktus. 2019
Mark Twain. Tomo Sojerio nuotykiai. 2019
Mark Twain. Heklberio Fino nuotykiai. 2019
Eleonor H. Porter. Poliana. 2018
Boumans Lieve. 101 ūkio gyvūnas. 2012
Yaa Gyasi. Auksinės šaknys. 2018