Address:
Respublikos g. 14
Panevėžys
Panevėžys local photographer Stasys Povilaitis has presented a photography exhibition, titled "Stasys apie STASĮ" (Stasys about STASYS) dedicated to the 70th jubilee of a world famous artist Stasys Eidrigevičius. You can see the exhibition in the library's second floor exhibition area.
"STASYS" – this compact name is usually found as a signature on Stasys Eidrigevičius' works. The artist creates wonderful ex libris, even more impressive posters, paintings, book illustrations, performances, and installations. As if that was not enough S. Eidrigevičius has worked as a theatre scenographer and director, and has written a book in Panevėžys local dialect "Giedanti gaidžio galva".
Born in 1949 in Mediniškių village, Pakruojis district, in 1968 the artist graduated from Kaunas S. Žukas School of Applied Arts, later in 1973 he also graduated from Vilnius Art Academy. Since 1980 he lives in Warsaw, but is an active participant in Lithuanian cultural life.
The artist has organised more than 100 individual exhibitions of paintings, graphic works, ex libris, posters, miniatures, photographs. A number of Lithuanians have grown up reading books, illustrated by S. Eidrigevičius. The artist received Lithuanian National Culture and Art Prize (2001) as well as many international prizes. In 2000 S. Eidrigevičius was awarded with the Lithuanian Great Duke Gediminas' 4th degree order. There is a museum under the artist's name "Hiroko Mori & Stays Museum" in Otaru city, Japan. A modern art center "Stasys Eidrigevičius Art Center" is now being created in Panevėžys city.
In 2019, July 24 the artist celebrates his 70th jubilee. To commemorate the occasion, artist Stasys Povilaitis has prepared an exhibition, consisting of 20 photographs "Stasys apie STASĮ". According to the photographer, he has decided to organize the exhibition because he is a fan of the artist. In 1989 theater director Saulius Varnas introduced the photographer to S. Eidrigevičius and that's when the former started taking photographs of the artist. Every time S. Eidrigevičius would come to Lithuania to organize exhibitions or meet his friends and relatives, the photographer would capture these precious moments with a camera. This is how the collection was born.
Most probably, it is the first photography exhibition in the world dedicated to a renowned artist S. Eidrigevičius. The photographer is happy that he managed to capture the artist with his relatives and other people who are dear to him.
S. Povilaitis, best known for equine photography, recently revealed other treasures in his archives, i.e. portraits, surrealist photo stories. One of the main figures of S. Povilaitis photography was theater director maestro Juozas Miltinis and his theater. Interesting fact is that the photographer met S. Eidrigevičius near Panevėžys Drama Theater, later he introduced the artist to J. Miltinis, and the friendship of the two gave the world fruitful cultural experiences.
Since 1989 S. Povilaitis is the member of Lithuanian Photographers' Association. He has organized 15 personal exhibitions in different cities of Lithuania and in Warsaw (Poland). The photographer has published a number of photography albums, received 15 awards for his works in press as well as art photography.
The exhibition is open until 6th August.
You can also see a virtual version of the exhibition on the library's site "Panevėžio kraštas virtualiai"
The exhibition is part of the project "Maža žemėlapyje, didi pasaulyje" (Small in the map, big in the world), dedicated to World Lithuanians' year.
The project is financed by Lithuanian Council for Culture and Panevėžys city municipality.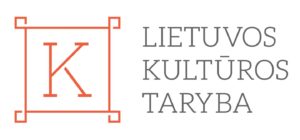 Informuojame, kad renginių metu visuomenės informavimo tikslu gali būti fotografuojama ir filmuojama, todėl Jūs galite būti matomi nuotraukose ir vaizdo įrašuose. Renginių nuotraukos ir vaizdo įrašai gali būti skelbiami renginio organizatorių interneto svetainėse ir socialinių tinklų paskyrose bei platinami įvairiose žiniasklaidos priemonėse.